03 April 2012
Hello again! Some people ask if my planes works inside X-Plane 10. YES!! all works in X-Plane 10!! The only thing you have to do is install the plane in XP10 and then open Airfoil-Maker. Press the option in menu File/Convert All Airfoils to Latest Format. Just wait to be completed and when finished you can open your JRollonPlane in XP10. This only for Javelin, Mentor and Seamax!! Not the CRJ200!! The CRJ has its own XP10 file and can be found in the installer.
By the way, some people ask me they cannot access the update area in this forum and they want to update their planes. Every plane you buy here is updated.. and the ones you buy in other shops are also and you will be informed when a new update is ready. Remember:
Javelin: 1.3 version
Seamax: 1.2 version
Mentor: 1.1 version
CRJ200: 1.4.5 version
16 February 2012
Good news! Jrollon Planes is starting again with a new plane!! The Jetstream 32. You can see advances of this project here:

08 February 2012
JRollon Planes releases a new plane in XPlane10 default planes. The C130 hercules!!

6 Jun 2011
THE CRJ IS OUT AND STABLE!! 1.1 VERSION IS OUT!!! Look inside. The plane was released 1 month ago, but didn't announce until this stable version. Still are some issues inside compatibility with other external plugins, but the plane is working like charm in normal conditions. Also checkout the 3 tutorial videos posted!!! Enjoy the BEST plane inside X-Plane 9 (update for free for X-Plane 10)!!!!
Check inside CRJ page.
1 May 2011
Promotion of Spring day ends, but soon the CRJ will be ready for you! Staty tuned.
20 March 2011 SPRING!! free planes for you!
Spring has arrived on north hemisphere and to celebrate for limited time (don't have still a date of ending) the first costumer that buys a plane per day will receive another
for free of lower price category. So for example if someone buys a Mentor, and is the first buyer of the day (Spain-europe local time) then he/she will receive for free the Seamax.
Or he someone buy the Seamax and is the first buy of the day, then will recieve a Javelin. This promotion is not applied on Sale Packages. Javelin buyers would receive the Seamax.
So look at your watches, look at Spain hour and make your conversions. I will send the day winner the news by email. People that only receive their bought product won't be winners
of promotion of that day. Promotion starts at 0h of day 21 Monday
14 March 2011
Update 1.1 of the Turbo Mentor released. List of changes here. You can buy it now on my page or soon on X-Aviation.
13 January 2011
Happy New Year!!
Well, the process of creation of planes for Jrollon is stopped while I try to reactivate the produciton of the CRJ and work on default planes for X-Plane 10. To also move this page, I decided to sell
also on my webpage my own planes and not only the Javelin. Now you can buy them here, and also a discount if you buy 2 o 3 o my planes! Don't miss it!
16 September 2010
You can download the Documentation for free on the Mentor page. 2 versions one of 5 Mgs and other of 32 Mgs for printing.
THE TURBOMENTOR IS OUT NOW!!!
15 September 2010
Well.. only a few lines on this "news" section and 6 months on the develope of the T34C Mentor for X-Plane 9.60. A plane that is born in the middle of the CRJ process, that have all the advances I have learned for the CRJ. A good preview in Graphics of what should be the CRJ. You can buy it on x-aviation. Take a look of the video of it on the Mentor Page.
Also you have the possibility of follow my advances or news of Jrollon Planes on twitter.

1 April 2010
Hello all! It has been a long time not publishing here. Still I am here working so hard. Will be surprises on future for all but the working on the CRJ-200 still continues, slowly but continues. We are close to a BETA version, and when we have it we will announce it. You will know.
Right now, the process of working on the CRJ is almost on Anton's shoulders, because finishing the systems. We are closing to finish the FMS (still some time needed to close it) but the graphics of the CRJ are almost ended (always there will be something more to add ;) ). On my "free" time I started developing a new aircraft. I did this before with the creation of the Seamax, and now is comming a plane where I enjoyed really much on my Fs2004 seasons. The Beechcraft T34 Mentor. But this time I am making the Turbo Mentor version. the "C" one. It is going slowly but I will be announcing advances on this page or forum. Here the fist shot. Still on 3D Construction.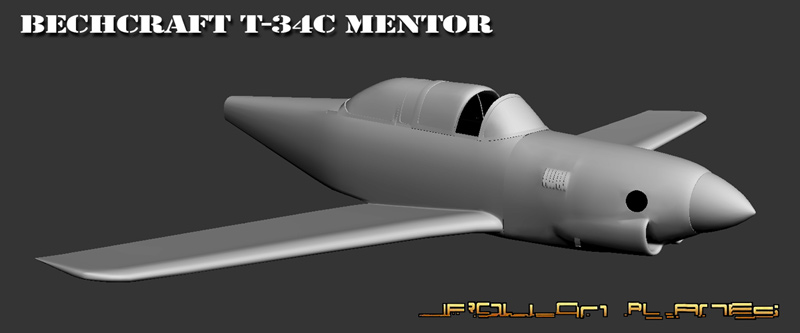 5 January 2010
First of all, Happy New Year!!! Here on Spain there is a party when in other places chrismass has ended. It is called Reyes magos (magic kings) and is like Santa Claus, but 3 of them that brings presents to all the kids on Spain and latin american countries (don't know if in other places also). So These kings has let you a present. Salamanca Matacan Airport. Hope you enjoy it. The link and instructions to install it are on top of this lines. Good flights!.
About the CRJ. Anton is programming the FMS. Now he is on the MDF so please be a little patience about it, because we want to make it right to let you have the best plane on X-Plane. Thanks for the support from everyone! :)
25 DECEMBER 2009
Happy Merry Christmass for all people! I am preparing a little gift for all, that will not be on the air! Soon here!
10 DECEMBER 2009
Ok, now is time for Second VIDEO! The Systems of the CRJ. And Starting of engines! Fasten your seatbelts!:
29 November 2009
Here comes the first of a set of videos that will show the systems inside X-Plane. In this case the Light System. Welcome to From Cold and Dark. If you have any problem seeing the Youtube video, go to this link to see it on vimeo.
17 November 2009
Well Here I am again and started to make Liveries of the CRJ-200. Systems are going very well.. and now we have FMS very advanced, all lightning systems and Autopilot.



Also I want to include for free downloads both manuals of Javelin and Seamax. Press on words to download then!
5 November 2009
From 6 November to 14th I will be out so I cannot send any codes to people that buy the Javelin. If you want to, please do it in external vendors, like x-aviation. Or if you
want on November 14th I will be back.
About the CRJ-200. Good news about weather system. You will be able to see rain and iced windows on the 3D cockpit. And of course clean water with wipers!! Best!!

29 October 2009
Ok, Now that X-Plane has reached 9.40 final (RC16) it is time to update the Javelin and the Seamax. If you bought the Javelin I will send an e-mail with more instructions
how to upgrade it. If you are a new costummer you will receive the 1.3 version of it. The Seamax is also upgraded to 1.2 version. The price of the Seamax has been set to 20$ now, but any pass buyer will be receive the upgrade to 1.2 for free.
See the support forum of both airplanes to know more what is included inside these new upgrades.


16 October 2009
2 "little" News. Anton Volkov (the programmer of the CRJ-200) and me as 3D artist are making parallel of the CRJ-200 Project the A320.

More Info Here
On the other hand, Anton continues his programming for the CRJ-200. Electronics, APU, Main displays, Bleed air and starting of the FMS is already done.
Thanks to him for all the effort he is doing! Is not an easy task.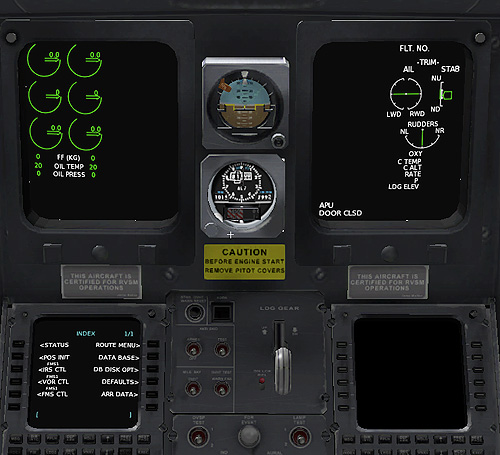 4 September 2009
The Seamax 1.1 patch is released! Go to X-aviation and if you bought before ask for donwload for free. If you buy for first time, you will have the 1.1 on instalation.
This is what it includes:
Garmin GPS 430 in the 3D cockpit
Chronometer and external termometer on 3D cockpit
Fixed some graphical issues
Airspeed indicator scale fixed and 0 knots needle

17 August 2009
There are movements on the CRJ. Stay tunned.
The Seamax will have a GPS on the next 1.1 version. For free.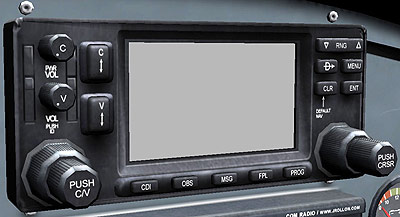 31 July 2009
The Seamax M-22 is out for sale! And only for 18$ with the best quality on x-plane!!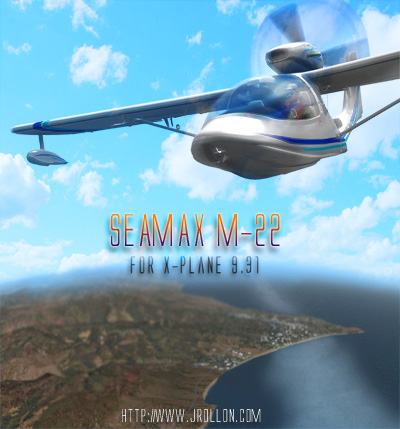 and a new video:


you can buy it at www.x-aviation.com on the airplanes area!
21 July 2009
I have made a new web design because the number of planes made is increasing, so I couldn't continue with the "two planes" website. The web will continue with the link
of the seamax to buy it on x-aviation when it is ready.
16 July 2009

The Seamax is finished!!. 2 Months of hardworking with the real engineer of the plane makes a really fun seaplane to fly!